Chill out with the Ice Dragon!
We're excited to announce that The Rainbow Unicorn and Gnome Leprechaun have a new friend- The Ice Dragon! This new AlternaMyth may be a bit cold on first greeting, but he's sure to warm up to you in no time.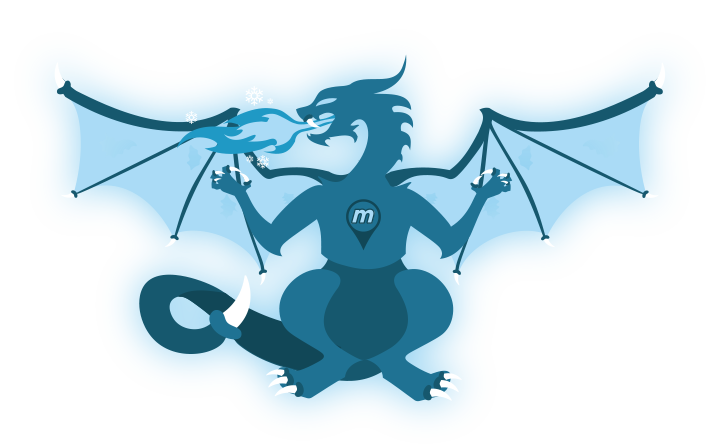 As with the other AlternaMyths these Mythological Munzees are deployed on behalf of our HQ staff's accounts, thus super rare. You'll get 200 points for capping the Ice Dragon. Owners of the host munzee will also earn double the points of normal Dragons. 
Similar to normal Dragons, this icy fellow is still a fiery force to be reckoned with and bounces to Greenies and Fire Mystery Munzees every 12 hours, but as the name suggests will also be attracted to Ice Mystery Munzees. You can also pull one of these rare globetrotters closer to you with a Munzee Magnet. Capturing Ice Dragons will count towards the Myth Collector badges too, so don't get cold feet!
To celebrate the new AlternaMyth some Authorized Munzee Resellers will be offering discounts on Fire and Ice Mystery Munzees, so be sure to check out their individual stores!
Good luck chasing these chilly creatures and be sure to dress warm- and bring a fire extinguisher!