More NEW Greeting Cards To Send Before Christmas!
For those of you who think we should celebrate Halloween before even talking about Christmas, fear not — we've got a new Greeting Card for you too!
We are happy to announce 2 NEW Greeting Cards! One is now available for purchase, the other will be awarded to players when MHQ thinks you need one! You can pick up Greeting Cards from the Freeze Tag Online Store HERE. You receive multiple munzees from your single purchase. Read the details in the store, or see below.
NEW Greeting Card Munzee Details
We have 2 new Limited Edition cards for your deploying pleasure!
Complete a fellow player's spooky front yard decor with a Halloween Card! (only available through the end of the month)
Spill the beans on a strange bug you encountered with the app or website with a Tech Issues Card. All players who captured a munzee in the last 14 days receive one Tech Issues card as a thank you from MHQ for your patience during our two October outages.
Don't forget to edit the title and the notes to add a personal touch! While the capture message will contain your Munzee username as all Greeting Card capture messages do, we think typing in a more specific note will go a long way to creating a more unique and special experience!
This brings the current lineup of Greeting Cards available for purchase to the following:
Open Edition (will always be available; ONE Purchase yields FOUR munzees)

Birthday
Get Well
Thank You
Congrats
Sorry
Sorry 1
Sorry 2
Sorry 3
Fall
Spring

Limited Edition (will rotate depending on occasion; ONE Purchase yields THREE munzees)

Stay Home
Christmas Event 2020
Halloween
Tech Issues (not available for sale)
As a refresher, the point structure for Greeting Cards is as follows:
Open Edition

Deploy: 50
Capture: 40
CapOn: 25

Limited Edition

Deploy: 60
Capture: 50
CapOn: 30
Remember that these munzees will be archived 7 days after they are deployed, so make sure your intended recipient captures it before then!
For more information on the Greeting Cards, you can check out our Help Guide article.
Monstrous Myth Merch
With the spooky season in full swing, we're also excited to announce new personal tags based on Myth Variants. Each tag features a different horror comic design, so be sure to collect them all HERE! You can also show off your Myth capping prowess with new Myth Hunter designs in the apparel collection HERE.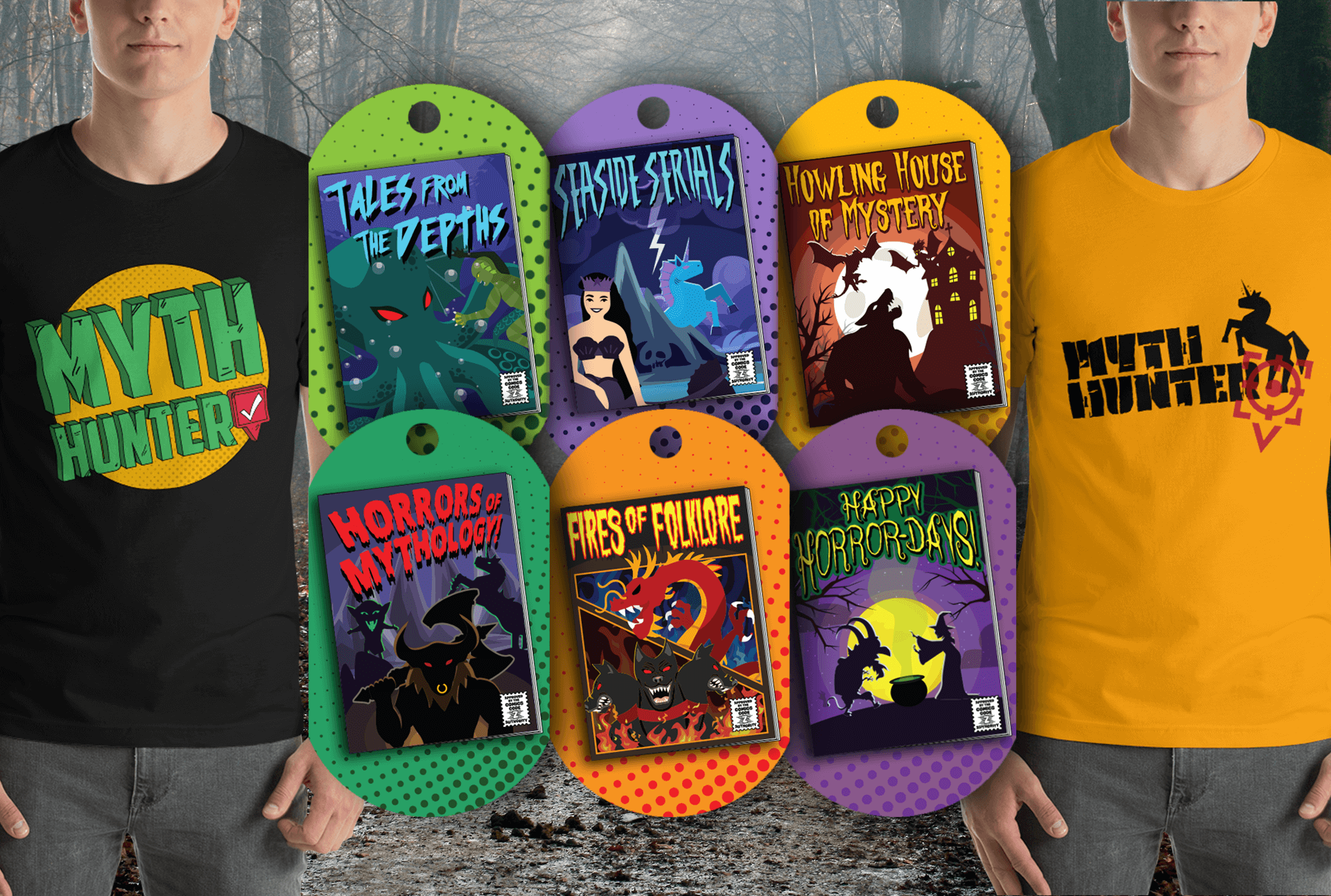 Stay safe, don't be afraid, and Munzee on!