Have you ever gone to a Munzee event and realized you didn't have enough blasts? Have you ever been out in the field for Clan Wars, desperately trying to get enough points to meet level requirements without specific credits? Well, the latest  update to the Munzee app will address all of these issues and more!
Please note that you can only get access to the new In-App Store by updating your app in the Apple App or Google Play Stores. This is not an Over-The-Air (OTA) Update, it may take longer for the update to be available. If you don't see it in the app stores yet, check back later!
NEW In-App Store
Why have an In-App store? Convenience for you! Now you can purchase select Munzee products at your convenience, just by navigating to the In-App Store! No more booting up your computer every time you want to buy something, or dealing with the less friendly mobile version of store.freezetag.com. The In-App Store is linked  to your Apple or Google Play accounts for an even easier purchasing experience! 
You can access the new in-app store from a number of different areas in the app including the top of the map screen, the side menu, and when using certain items. For example if you go to activate a Magnet and you're all out of stock, you can purchase one right then and there!
For the introduction of an in-app store we decided to keep things simple by paring down the offerings. You'll see the basics of Munzee gameplay pieces in stock, with a few new products sprinkled in as well. 
NEW In-App Currency
The new In-App Store also comes with a new in-app currency. Zeds can be used to purchase in-game items, like Blast Captures, Magnets, Boosters and more! You can purchase Zeds in the In-App Store in a variety of different bundles, and you'll also get some Zeds with your (one-time) Virtual StarterPak purchase. Starting tomorrow, you'll also now be able to earn Zeds from Prize Wheels, and Pimedus captures as well!
NEW Products!
What are these "new products"? The first for your consideration is the Virtual StarterPak! Like the Physical StarterPak, this Virtual StarterPak will contain a good variety of virtual munzees at a discount, perfect for introducing any new players to the virtual game. Existing players can also purchase this pack! It is available for a one-time purchase per player. 
Next on the list are the 2 new Blast Capture types — the MEGA and Mini Blast! These additional blast sizes will allow you greater control over how many munzees you capture. The MEGA Blast can capture up to 500 virtual munzees within a 1-mile radius, while the Mini Blast can capture up to 50 virtual munzees within a 1-mile radius. These new types are currently only available through the In-App Store though, so be sure to check it out!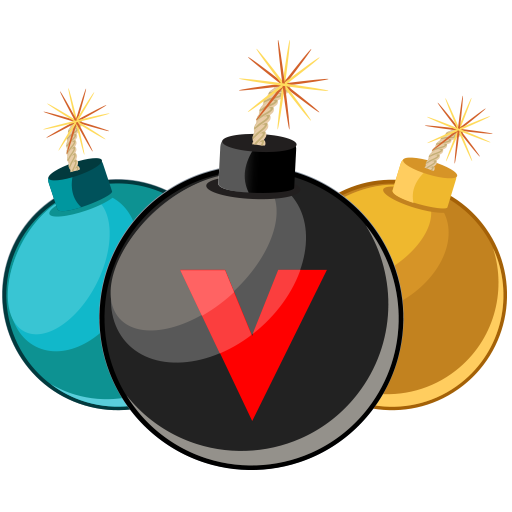 Lastly, we bring you a few not-totally-new things, but things that were previously unavailable for purchase: Physical Capture Boosters and Virtual Deploy Boosters, both of which will be available in Special Packs as you'll see in the list below.
Now, we'll leave you to peruse the list of products! Is there anything else you'd like to see in the store?
In-App Store Offerings
SPECIAL PACKS, which consist of the following:
Virtual StarterPak
1 Physical Magnet

1 Virtual Magnet

1 Virtual Munzee

1 Virtual Color Credit

1 Mini Blast Capture

150 Zeds
Capture Pack
1 Physical Capture Booster

5 Physical Magnets
Deploy Pack
1 Virtual Deploy Booster

5 Temporary Virtuals
Blast Pack
1 MEGA Blast

1 Regular Blast

1 Mini Blast
Color Pack
5 Virtuals

5 Color Credits

MUNZEES, which consist of the following:
Virtual Munzee

Temp Virtual Munzee

Color Credit
MAGNETS, which consist of the following:
Physical Magnet

Virtual Magnet
BLASTS, which consist of the following:
MEGA Blast

Blast

Mini Blast
ZED PACKS, which consist of the following:
Zed Pack – 110 Zeds

Zed Fiztful – 585 Zeds

Zed RollZ – 1,190 Zeds

Zed LootZ – 2,425 Zeds

Zed TreaZure – 6,280 Zeds

Zed PiggZee Bank – 12,780 Zeds
Link to the online store
If you prefer what we have to offer in the Freeze Tag Store, there is a handy link at the bottom that will take you there! The purchases you make online will still accumulate PinPoints, while these In-App purchases will not. We will continue to add new items to both the online and In-App stores.